Our Philosophy
Rather than to simply react to the ravages of aging and disease, we're actively dedicated to prevention, marshalling the latest advances and research. We are driven by curiosity and passion, chase after innovation, and take pride in offering unparalleled, truly personalized care to our clients, helping them live full, happy, and healthy lives.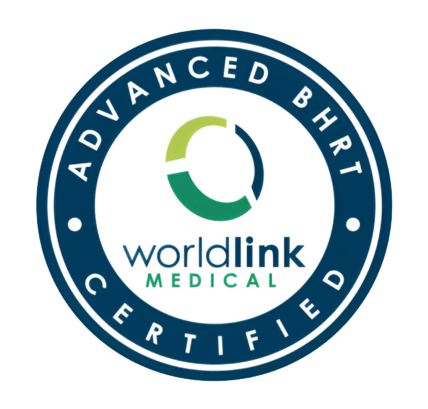 Dr. Tetley is certified in BHRT by WorldLink Medical, a global leader in evidence-based, CME accredited education in Hormone Replacement Therapy.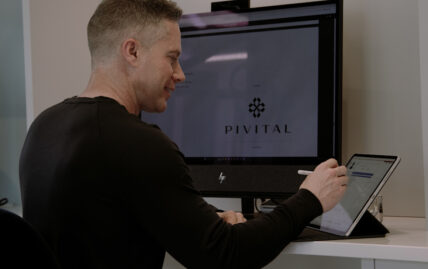 Meet Your Doctor
Dr. Chris Tetley
Dr. Tetley has been a licensed and practicing physician for nearly two decades. In his career as an ER physician, he had the opportunity to help people through the worst experiences of their lives. Now, Dr. Tetley is on a mission to help people manifest the best days and years of their lives through proactive, preventative medicine.
Focusing on the whole person, Dr. Tetley works to improve clients' general health and wellness, reduce their risk for chronic disease, and enhance their appearance. His extensive education and experience in innovative fields such as hormone optimization, longevity medicine, and aesthetic medicine allow him to help patients to look their best, feel their best, and make the most of their lives at any age. Dr. Tetley adds both years to patients' lives, and life to their years.
EDUCATION
Credentials
BSc with Distinction—Cell Biology and Molecular Genetics, University of Victoria, 1998
MD, University of British Columbia, 2003
CCFP (EM) Family Practice and Emergency Medicine Board Certification, 2006
Cell Surgical Network Stem Cell Certification, 2022
Worldlink Medical Academy Bioidentical Hormone Replacement Therapy Certification, 2023
Why Pivital
Evidence-Based
We use our expertise to identify the most effective, evidence-based treatments, and to make complex information accessible and easy to follow.
Comprehensive
Uniting longevity medicine and aesthetic treatments, our integrated, functional health practice harmonizes your body inside and out.
Customized
We listen to your needs and goals, carefully assess your biomarkers of health, and create treatment plans that work specifically for you.
Innovative
We're forward-thinking, boldly embracing new approaches to treatment and delivering an exceptional standard of care to our patients.
"Dr. Tetley made me feel very comfortable, with little to no pain during both procedures. His office is beautifully designed and very clean. I am very happy with the results."
Kate A.
"Dr. Tetley is amazing! If you're looking for an exceptional experience with quality results, look no further. His space is beautiful, and he is extremely friendly and professional."
Skye Lloyd
"Awesome experience at the clinic. Super skilled and talented. Really took his time during my procedure with great precision for amazing results! I'm a Dr. Chris Tetley lifer now! So glad to have found him."
Danielle Victoria
"Dr. Tetley is very knowledgeable and great at answering any questions/concerns about the process. Very honest and experienced at what he does. Highly recommend!"
Brooke Roberts
"Had my first appointment with Dr. Tetley three weeks ago and I cannot say how happy I am with the results. His comprehensive assessment, friendly approach, and beautiful office made for a great experience."
Laura Meade
Previous Slide
Next Slide